LINKSLINER Provides High Quality & 100% Manual Local + Global Links and citations from the most powerful and relevant websites and the Directories. Our Local Business Citation Link Building services will help you to get rank in LOCAL Search Engines to get more customers for your businesses because You Will Definitely rank better on Google LOCAL & MAPS Anywhere using LINKSLINER Local SEO services. And more frequently a site appears in the search results list, the more visitors it will receive from the search engine's users.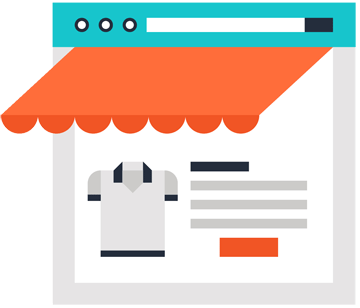 Citation Building For Local SEO
Local Citations & Benefits
What are Local Citations?
Local Citations are the votes for your business from directories websites and other websites available on the internet. By creating the consistent NAP on the directories sites your business will get more clients via search engines like Google, bing & others.
Improve Your Local Rankings
Citations are a key factor in local search rankings. Experts agree that citations account for around 25% of all local ranking factors.
We take NAP consistency, and duplicate entries seriously, and are vigilant in protecting the quality of your citation profile.
We carefully curate the right mix of citations that can impact your local rankings. We have hundreds of citation opportunities for any type of business.
Guaranteed Information Quality
We check, then check again to ensure that your information is entered carefully and accurately.
We have a streamlined process and a professional team to ensure your report will be ready in approximately two weeks.
We run a custom report for your Google My Business listing so you can see exactly where you rank compared to your competitors.
Choose a plan that's right for your business
Not sure which plan will suit you best?
Let's Communicate and find what's your need and which package is best for you.
Why Local Citation is important for your business?
Local Citation Importance
Here Are Some Local Citation Examples
Citations will include NAP Information ?
Yes, when you will place the order you'll be requested to give us the all details for Constant NAP information & then we'll create exactly as your details.
What if my business is already listed ?
After receiving your order our team will check your business details in each directory before submission.
What info i need to be provide?
We'll need all of your business information like: Business Name, Address, Phone, Business email, Logo, Images, Description. You can submit the details on order process.
What country directories can you submit to?
We can submit your business to directories in the USA, AUS, UK & Canada.
How much directories/sites will allow the Link?
(50% Citations ) does not allow to add websites links and the ones who do maybe nofollow. Main purpose of citations is to create consistent NAP as search engine may use them to verify the location of your business.
Are these submission will be created manually?
Yes..!! We've a team of link builders so all the submissions will be done manually.